Full Service Provider
ZOI Solar currently services Business as well as home owners for Solar Energy. One of the advantages of working with ZOI Solar is that we take care of every step during your switch to clean power—including engineering, financing, permits, installation and ongoing monitoring. We make it easy and affordable to go solar with uncompromising service.
Custom Designs for Your Home or Business
We know every Business and home is different. Our knowledgeable energy consultants will work with you to design a solar system to meet your energy needs, financial goals and architectural style. Our in-house engineering team will then draft a set of custom proposal and design based on your goals and your home's architecture and electrical infrastructure.
Quality Installation and Project Management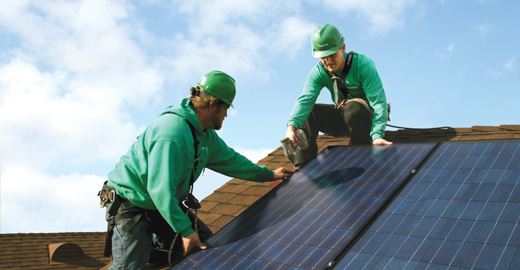 ZOI Solar professional installation teams have extensive experience and will build your system to our high standards. We use only the highest quality solar panels, equipment and hardware.
ZOI Solar has a full Customer Care team that will manage your project from beginning to end. We will handle all interaction with local permit offices and city and utility inspections.
Identify and Apply for Government and local utiltiy Incentives
Federal, state and local governments offer incredible financial incentives to make renewable energy very affordable. But navigating through government programs on your own can be intimidating. ZOI Solar will identify all of the qualifying programs for your system and file the required paperwork for you.
Direct and Custom Financing
ZOI Solar flexible financing options allow you to install a solar system based on your financial goals. The combination of your low monthly solar payment and new lower electricity bill is typically less than what you are currently paying the utility company, plus you can lock in a lower cost for power for years to come. Financing directly with ZOI Solar or there parters instead of using a third party makes it easy for you to have a single point of contact and accountability for your system performance.